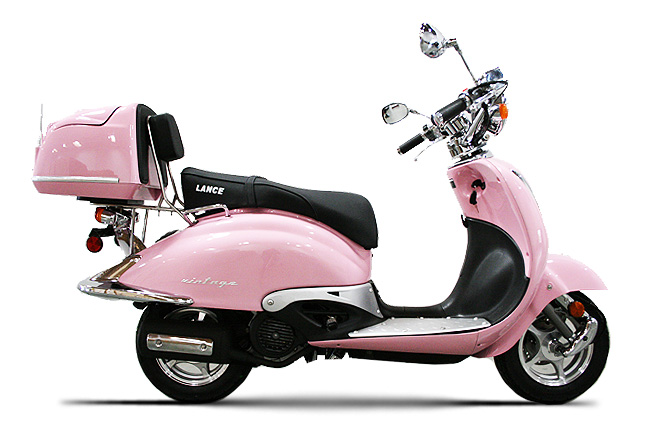 I mean what do you want me to say? This is a winner and a must have!

It matches my digital camera in exact color any my cell phone. Oh Wow...it even matches my nails, that's fingers and toes. Let's see what else do I have pink or rather what can I think of that isn't.

Don't laugh at me I hear you laughing, I'm not the only one that thinks this is a grand idea. Over at Dykes on Bikes, they're going to be getting one. Granted they'll probably ride theirs, but maybe I will maybe I won't it just all depends if I can find the perfect pink outfit. Do you think pink leather chaps would be a bit too much or not...lol

See this is what happens when it's really time to call it a night and go to bed. I think I might be drunk with sleep I dunno. I just know that this pink vintage Vespar under $2,000 is looking hot I bet it will cost me less to fill her tank than my car.

Whatever I'm going to bed....

Have a Pink Goodnight!